Offering You a Uniquely Different Choice In the Security Industry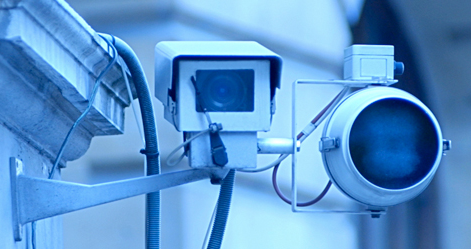 SRIVEN Protection Services means many things to many people.
Sriven Protection Services is a progressive, employee-empowered workforce. We believe that people are the prime source of any organization and that its success is directly related to how its human resources are developed. Treating people with respect and trust and providing opportunities to develop and contribute ideas or speak out on issues of concern without fear of retribution are of paramount importance. To our employees, we are an exciting enterprise in which to learn and grow and a rich environment for plentiful opportunities to careers.
To our customers, we are a company deeply committed to Delivering Guard Service Excellence, providing a level of quality in everything we do that is unsurpassed in the Security Industry. Quality improvement is a continuous, evolving processes at Sriven Protection Services Ltd. Our team of dedicated security professionals work hard to provide the best, most responsible security guard professional services in the industry.
To the communities in which we serve, we are neighbours and friends, as well as a corporate partner dedicated to the principles of social responsibility, environmental stewardship, and personal safety. 
 Culture & Values
 Our culture is defined by our values, beliefs and behaviours 
 Our Values
• Customer focus: we have close, open relationships with our customers that generate trust and we work in partnership for the mutual benefit of our organizations
• Best people: We employ the best people, develop their competence, provide opportunity and inspire them to apply our values
• Integrity: We can always be trusted to do the right thing
• Expertise: We develop and demonstrate our expertise through our innovative approach to creating and delivering the right solution
• Performance: We seek to improve performance year-on-year to create long-term sustainability
• Teamwork and collaboration: we collaborate for the benefit of our customers and SRIVEN Protection Services Ltd.
• Safety first: We prioritize safety management to protect the health and well- being of our colleagues and those around us.
Objectives
Sriven Protection Services' objectives for the first five years include:
- Establish our firm as the premier provider of security and protection services to our target market
- Recruit and retain the most qualified security personnel in the industry
- Develop a service standard through which all industry firms will be measured
- Develop state of the art operating and service policies & procedures.
- Expand the target market to include training of new license applicants and security officers to meet or exceed Ministry's standards.
- Expand into the roam of servicing and implementation of security systems.
But at our core, we are one team, operating on a single set of values. and we are a company with a future as bright as our history is long. 
Explore each of the sections here to find out more about why SRIVEN Protection Services Ltd. truly offers a unique choice of Security Guards.
Concierge

Construction Guards

Traffic Control  

Access Control

Elevator Control

Key Runner  

Deficiency Work

General Guards